How to Give Your Arizona Vehicle to Your Heir Automatically on Your Death
by Arizona estate planning attorneys Richard Keyt (Rick, the father) and Richard C. Keyt (Ricky, the son)
If you live in Arizona and own a vehicle, good news! Estate planning just got a little easier for you.  Arizona Revised Statues Section 28-2055 permits a vehicle owner to transfer the vehicle on his or her death by designating one or more beneficiaries. Previously only people with estates having a net personal property value of $75,000 or less could take advantage of this method of transfer. Although helpful for some, many Arizonans missed out on this easy method to transfer their vehicles. However, the Arizona legislature adopted A.R.S. § 28-2055 making this easy method of transfer available to all Arizonans.
Now A.R.S. §28-2055 is consistent with other Arizona statutes governing non-probate alternatives to transferring property at death: beneficiary deeds for real property and pay on death / transfer on death titling for personal property. Previously, people could designate a pay on death / transfer on death beneficiary of their bank or retirement account with absolutely no limit on the account's value. People could also transfer real estate with a beneficiary deed, regardless of the property's value. It made little sense that someone could transfer a $500,000 bank account or a $1 million piece of real estate probate free, but they could not transfer $75,001 worth of vehicles probate free.
As of July 20, 2011, that has all changed. A.R.S. § 28-2055(B) now reads:
At the request of the owner and on payment of a fee prescribed by the department by rule, the certificate of title may contain, by attachment, a transfer on death provision where the owner may designate a beneficiary of the vehicle.
This probate-free method of transferring vehicles is now available to all Arizonans. First, you will need the vehicle's current title. If you don't have this, contact the Arizona Motor Vehicle Division for more information on obtaining a certificate of title. Once you have your vehicle's title, you will need to fill out the MVD's Beneficiary Designation form found at www.azdot.gov/docs/mvd-forms-pubs/96-0561.pdf. This form will allow the sole owner of an Arizona vehicle to transfer the title of the vehicle to the person(s) designated in the form upon death.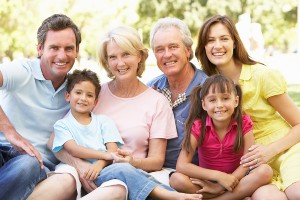 Book a Free Estate Plan Consultation
Warning for Arizona Residents
The State of Arizona has a law that specifies who inherits the assets of Arizona residents who die without a will or a trust.  This law may cause your assets to be inherited by the wrong person or people if you lack a will or trust.  To learn who will inherit your assets if you die without a will or a trust see my article called "Who Inherits Your Property If You Die without a Will or a Trust" and take my short online quiz called "Who Inherits Your Property."  If the wrong person or people would inherit your assets you need to hire us to prepare a will or a trust that leaves your assets to the person or people you want to inherit the assets, not to the people Arizona gives your property to.
Book a Free Consultation
The first step to protect your assets and ensure they go to your desired heir(s) is to book a free office, phone or Zoom video consultation with one of our estate planning attorneys. During this no-obligation meeting, they will answer your questions and design your estate plan. Make a free appointment with:
Steps to Hire Us
1.  Have your free consultation with one of Keyts.
2. Complete our online estate plan questionnaire. When you submit the questionnaire our system will send an email message to you and to us that contains all the information you entered into the questionnaire.
3. Attend your free estate plan consultation.
4. Come to our office to sign your documents in front of two witnesses and a notary.
Total time from start to signed documents is one to two weeks.