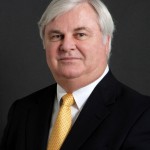 Click to go to Richard's Digital Business Card
Richard Keyt formed the KEYTLaw law firm in 2001 when he left one of Arizona's largest law firms because he believed he could get clients from his website. Rick has been practicing Arizona law since 1980. He provides the following types of legal services: (1) preparing wills, trusts and estate plans, (2) forming Arizona limited liability companies (8,900+ since 2001), (3) forming Arizona nonprofit corporations (410+) and obtaining their IRS tax exemption letters, (4) preparing and reviewing contracts to buy and sell businesses, (5) preparing and reviewing contracts to buy, sell and lease Arizona real property, and (6) preparing and reviewing business contracts.
Rick and his son are the authors of an informational book called "Family Asset Protection," which people say is a great way to learn about Wills, Trusts and estate planning.  This free book is full of helpful illustrations.  Its purpose is to teach people how to protect their most valuable asset – their loved ones – from their death or incapacity.  See the contents and prices of his two estate plans and his wills & trusts website.
Rick represents start up companies and established businesses with respect to a wide variety of business legal matters such as forming new companies, commercial contracts of all types and general legal issues.  He assists companies in adopting Buy Sell Agreements, a document that is essential for all valuable companies because it contains the owners' exit strategy after a death, disability or other triggering event.
He has extensive experience representing buyers and sellers of businesses and borrowers and lenders in loan transactions.  At one time Rick was the Arizona attorney for one of the largest banks in the U.S. in connection with its loans secured by Arizona real estate.
Rick has represented buyers and sellers of raw land, commercial, residential, office, shopping centers and industrial real estate, including multi-million dollar securitized loan transactions.
Rick is the author and creator of all of the KEYTLaw websites.  Rick's second book is the "Arizona LLC Operations Manual," a 170+ page that explains legal and practical issues that arise in the operation of a limited liability company.
How to Make an Appointment with Richard Keyt
To make a free estate plan consultation or an appointment for a 5 – 30 minute phone call with Richard Keyt (the father)  go to Rick's online calendar and make an appointment.
Contact Information:
Direct Phone: 480-664-7478
Fax: 602-297-6890
Email: [email protected]
Physical Address:
KEYTLaw, L.L.C
7373 E. Doubletree Ranch Road, Suite 135
Scottsdale, AZ 85258
Martindale Hubbell Rating:
AV, which is the highest rating given by this respected national attorney rating service.
Education:
New York University School of Law, New York, New York, 1980, L.L.M. masters degree in federal income taxation
University of the Pacific, McGeorge School of Law, Sacramento, California, 1979, J.D., Staff Member and Associate Managing Editor, Pacific Law Journal
Pennsylvania State University, University Park, Pennsylvania, 1970, B.A., Bachelor of Arts
Former Firms:
Gallagher & Kennedy, P.A. – Rick was a shareholder in the corporate, transactions and intellectual property departments of one of the largest law firms in Arizona.
Keyt Lawless Zarkou Cronin & O'Sullivan, P.C. – Rick was a founder and a shareholder in a boutique business law firm.
Keyt & Lawless, P.A.- Rick and his partner of 17 years Tom Lawless started the firm in 1984 right after the birth of the KEYTLaw Girl
Admitted to Practice Law In:
Arizona, 1979
U.S. District Court, Arizona 1980
U.S. Court of Appeals, 9th Circuit, 1980
Arizona Bar Association Section Memberships:
Business Law
Probate and Trust Law
Affliations
Penn State University Alumni Association, Life Member
Xavier College Preparatory Dads Club, Life Member & Past President
Brophy College Preparatory Dads Club, Life Member
RAMMS Youth Baseball League, former coach, league commissioner and director