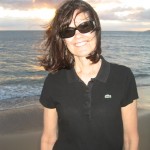 Head Legal Assistant & Office Manager
Carol Keyt is KEYTLaw's office manager, bookkeeper and supervising legal assistant. Carol and Richard Keyt were married in January of 1972 and five months later they were separated for 13 months when the USAF sent Rick to Korea and Thailand to fly combat missions in the F-4 Phantom over North Vietnam, South Vietnam and Laos. She is from Easton, Pennsylvania, and graduated from Penn State University in 1970 with a degree in elementary education.
Carol taught elementary school before marrying Rick.  She worked for American Express at 24th St. & Lincoln in Phoenix while Rick was overseas.  While Rick was in law school Carol worked for a bank and credit union.  She is the mother of three wonderful children. Carol was Rick's primary limited liability company legal assistant for years.
Contact Information:
Phone: 480-664-7635
Fax: 602-297-6890
Email Address: [email protected]
Mailing Address:
KEYTLaw, L.L.C.
7373 E. Doubletree Ranch Road, Suite 135
Scottsdale, AZ 85258
Education: